After initial contact and discussions, one great step forward has led us to work with ExCel London. Building on our existing relationship we've been involved in creating package solutions for displays on The Boulevard and each hall entrance, supplying technical plans, specifications, and costs. https://www.excel.london/
As part of this work, World Travel Market gave us the great opportunity to provide an 18m, hi-res LED screen above the S5 exhibition entrance.
A striking, impactful high brightness screen solution was needed for this event, and our Unilumin 2.6mm Upad lll panels were a perfect choice. We used BrightSign media players to display the custom video and stills content during the three-day event, with many on The Boulevard watching the screen during lunch and other breaks. Check out our 2.6mm panel hire here – https://sllfx.co.uk/av-equipment-hire/led-screens/#images-1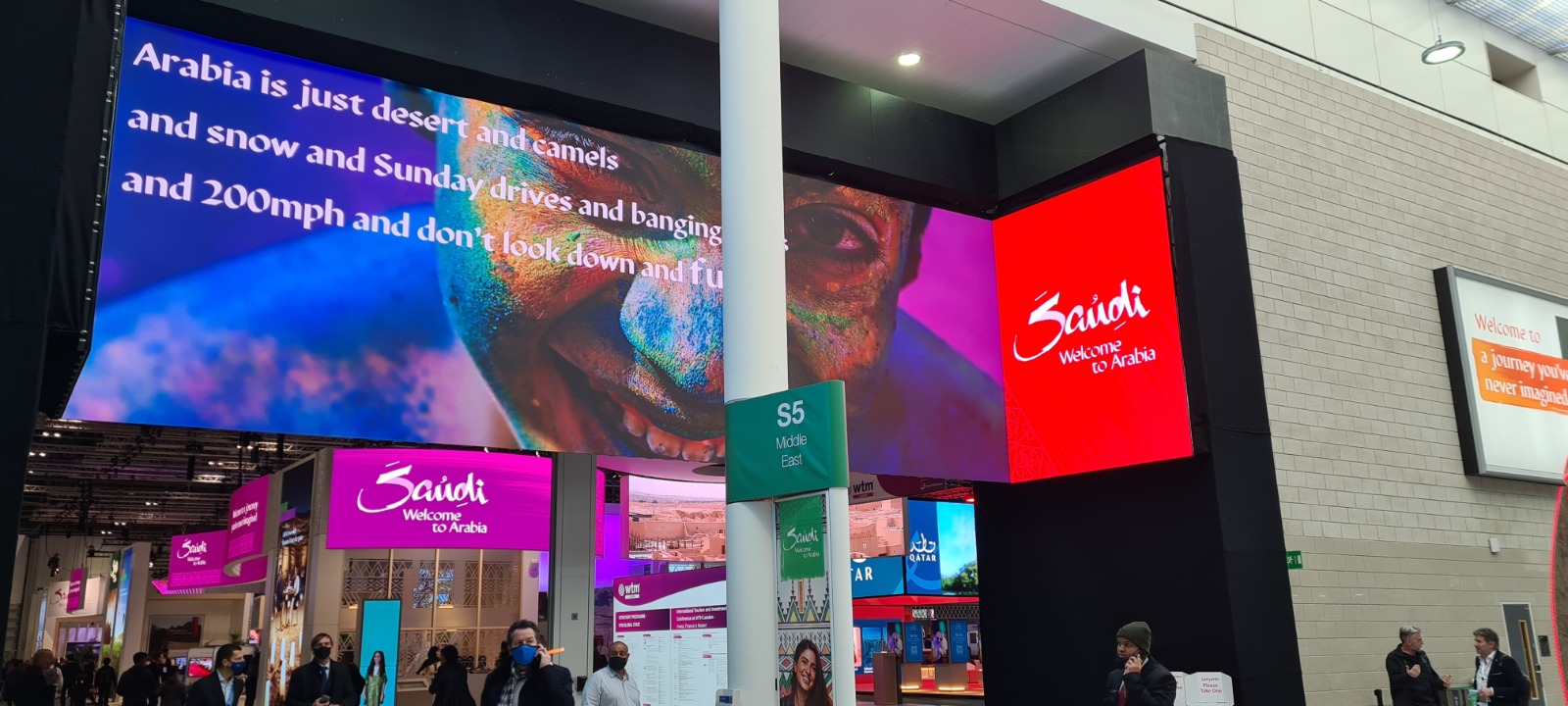 The screen needed to fit neatly into the three-sided recess above the hall entrance, with the sides and rear boxed off from view. We opted for a central 12m x 4m screen and two 3m x 4m return screens and designed a new and much-improved ground support system.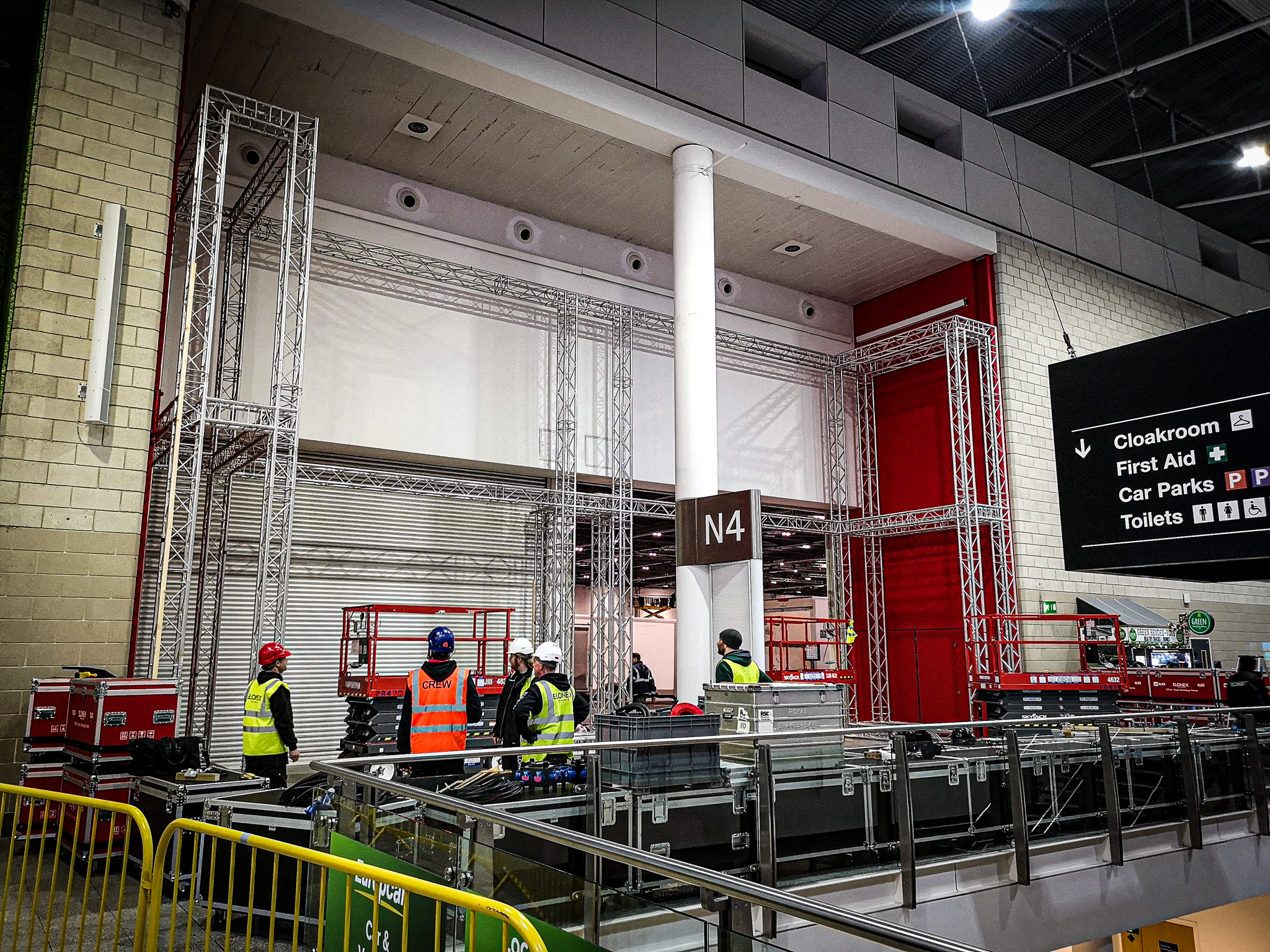 In the very bright Boulevard between the North and South halls, the screen and content looked truly amazing, to the delight of our client from ExCel London.
We have also helped with the creation of alternative screens and structure designs for ExCel. These include solutions for the Boulevard, hall entrances, and other display sites around the complex. Lighting and sound packages have also been created for areas around ExCel.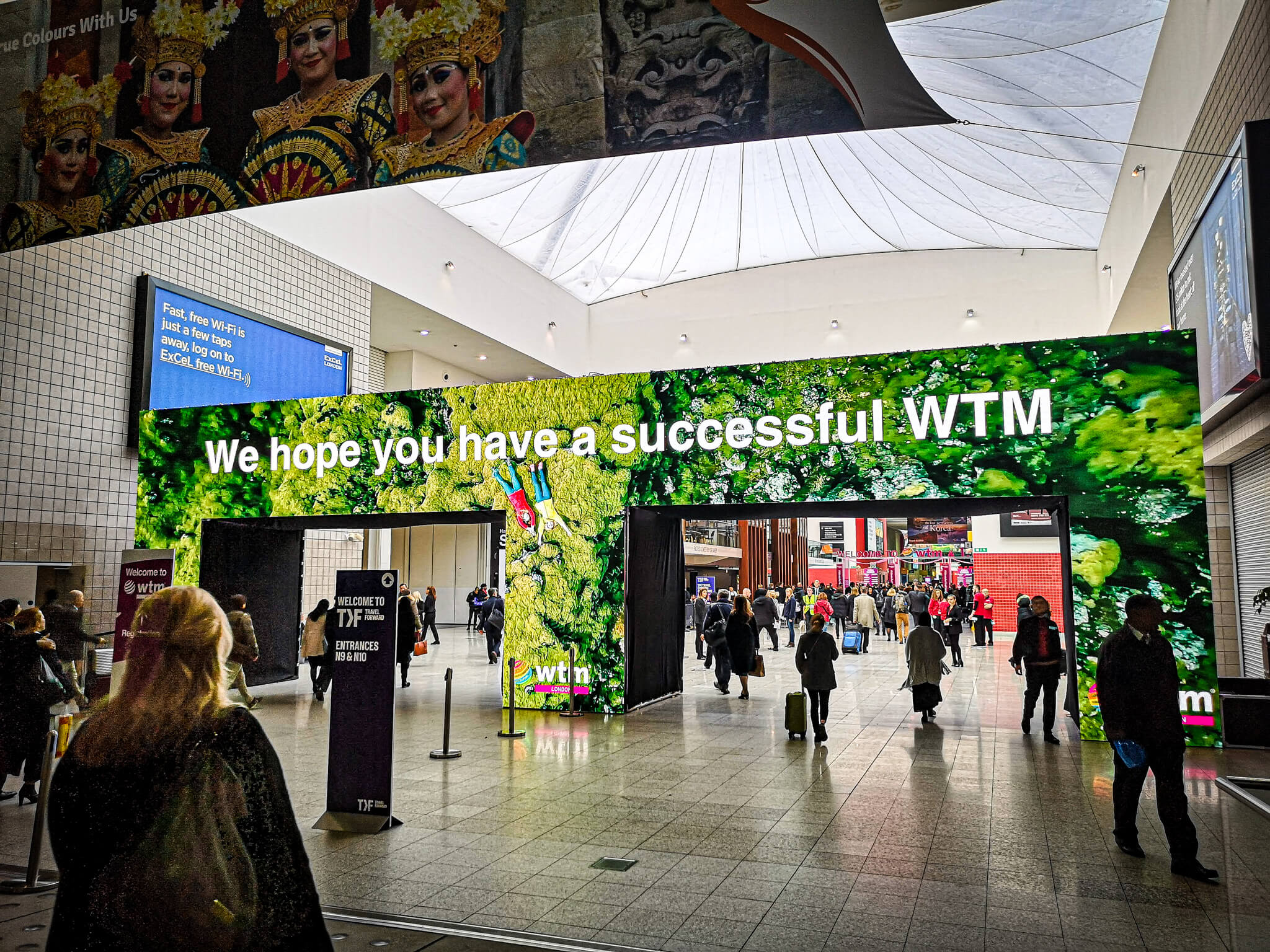 With restrictions due to the COVID pandemic now hopefully easing for good, we're looking forward to a productive year working with our friends at ExCel on a whole range of projects.