Our business sees us working on a variety of projects. From nightclubs to corporate events and in between. Some of our longest standing clients, however, sit in the festival sector, and we've been fortunate enough to work with 2 of the most popular UK festivals for several years now, El Dorado and Detonate.
Organised by Cirque Du Soul, El Dorado Festival is an exciting, eclectic, boutique event that oozes eccentricity and individuality. With heavily backed themes running throughout each event, the festival is as diverse as it is unique.
The 2017 event, held at Eastnor Castle in Herefordshire, was no exception. We supplied and installed 120 panels of our 6mm screens over 3 of the festival's stages. Fully customisable, the screen's graphics were mixed live by our in-house VJ team, The LAB Visuals.
The set-up took two days to install and one day to de-rig. Our team consisted of 3, all experienced installers who made the process of setting up and de-rigging swift and efficient.
Detonate organises several own-brand events throughout the year, including a summer festival, Halloween and New Year's Eve event. The brand has also hosted tents and pop-up events previously.
The 2017 Summer Festival was held at Colwick Country Park in Nottingham, a regular venue for these popular events. We supplied and installed 200 panels of our P6 LED screens across 3 of the stages for the event. Our team consisted of 6 staff, focussing on installing the panels, taking two days to set up and 4 hours to de-rig.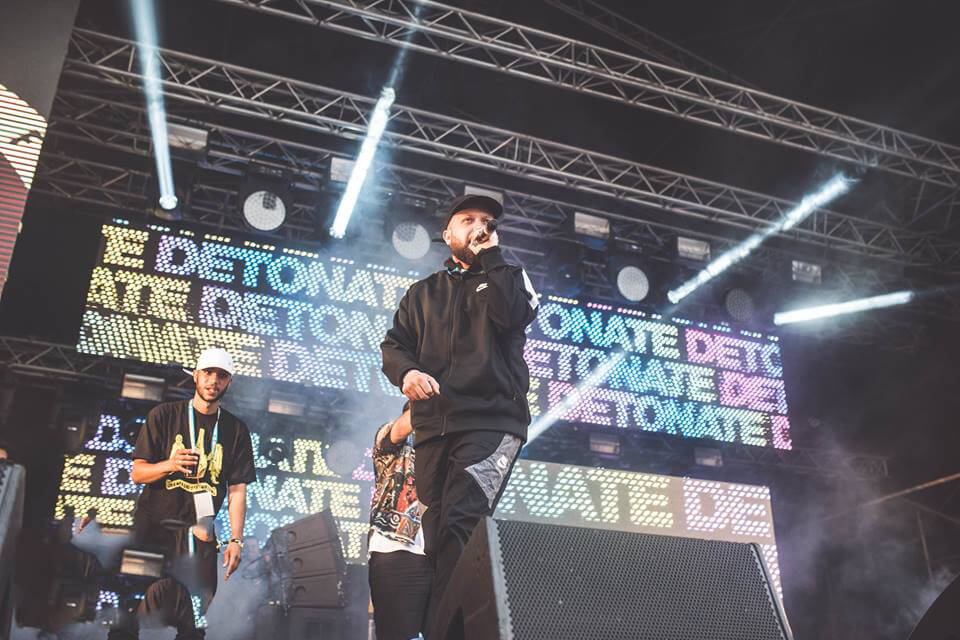 Ian Willis, the organiser of both events, is especially pleased with our work:
'Adam, your guys smashed it again. Thanks from us all at Detonate you really delivered.'
We're looking forward to the next instalments of these events already! Our LED screens absolutely set the stages alight. Using screens at any festival or large scale event is a must. If you have an event coming up, large or small, and would like to discuss how we can create an impactful LED screen display for you, get in touch.